The Government of India has introduced the eVisa application system, which is an electronic permit that allows foreigners to apply for Indian Visas online without having to visit the Indian Mission. This facilitation system aims to make it easier to get an Indian visa and bring more business and medical tourists to the country.
India eVisa requirements are very important to get the necessary permits to enter India. Key requirements include a valid passport, email address, and a debit or credit card. Don't forget to check the validity of your passport.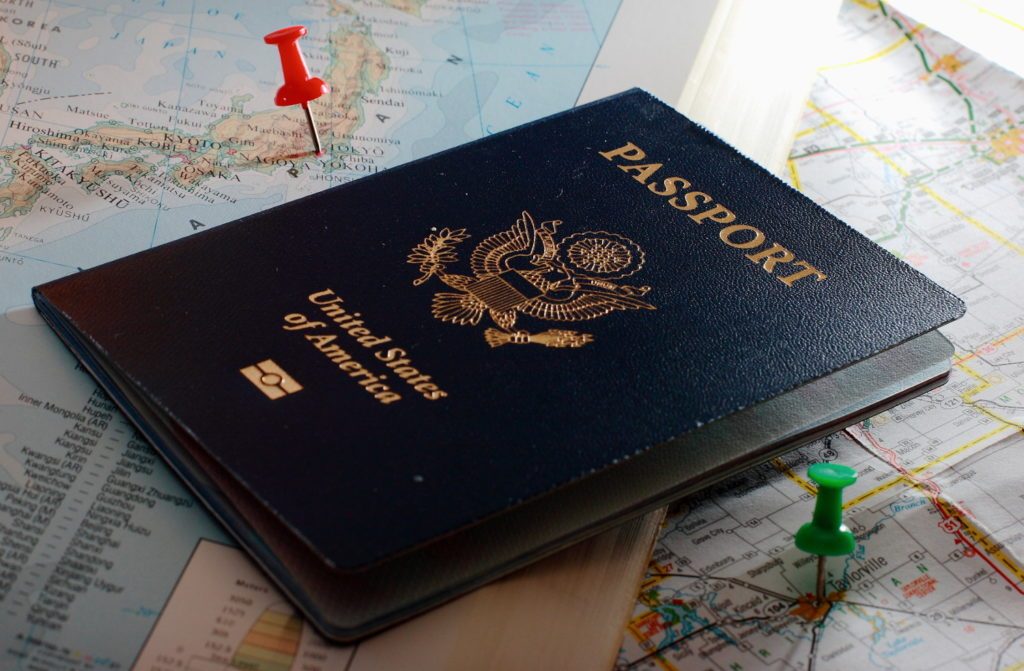 Required Documents for Indian e-Visa
Recent passport photo with white background. For digital images, the required format is JPEG with a minimum size of 10 KB and a maximum of 1 MB.
Photo or passport biographical page containing personal information of the applicant. It must be scanned in PDF format with a minimum size of 10 KB and a maximum size of 300 KB.
Other documents for business and medical purposes will be uploaded depending on the type of visa and special requirements. However, documents may only be in PDF format with a minimum size of 10 KB and a maximum of 300 KB.
When traveling to India, the applicant must carry a copy of the Electronic Travel Authorization or ETA and the ETA status must be presented before the applicant's journey begins.
India e-Visa Passport Requirements
To meet the India e-Visa passport requirements, the following information must be visible on the passport:
First name
Middle name
date of birth
Gender
Place of birth
Place of issuance of passport
ID number
Passport Issuance Date
Passport Expiration Date
In addition, the passport must be valid for at least six months beyond the intended date of arrival in India, and it must have at least two blank pages for visa stamps. It is important to note that the passport should be in good condition and not damaged or torn. If the passport does not meet the above requirements, the e-Visa application may be rejected.
What is the photo size for an Indian passport?
Size : 51mm x 51mm or 2 x 2 inches.
Colour : Natural colour so that the skin colour is clear.
Head size and position : The head should be cantered and facing the camera. The head should be 35mm to 40mm.
Reality : Shot within the last 6 months.
Background : plain white and monochromatic design
Smile : No smile. Only neutral expressions.
Eyes : Open and look directly into the camera
Glasses : Only prescription glasses are allowed.
Hats : For religious purposes only and must not cover the face.
Dimensions and size (pixels) : 10 KB to 300 KB. For pixels: minimum 350 x 350 and maximum 1000 x 1000.
Attire, Attire, Dress Code : Casual or professional preferred.
Beard : Optional
Passport Scan Specifications for India Visa Passport Requirements
If you are applying for any type of Indian Visa, you should at least upload your Indian eVisa passport online via this website.
A link to upload your passport will be provided to you once your payment has been successfully completed and verified by us.
More details on what documents are required for the different types of visas for India can be found here. These documents differ depending on the type of Indian Visa you are applying for.
All applications submitted on our website require only electronic copies of documents. There is no need for paper or physical documents for an online Indian Visa. You can provide these documents in two ways.
The first method is to upload these documents online on this website after payment has been made.
A secure link will be sent via email so you can upload the document.
The second method is to email us if your passport upload for your online Indian Visa Application is not successful for any reason.
Furthermore, you are free to submit passport documents to our helpdesk in any file format including but not limited to PDF, JPG, PNG, GIF, SVG, TIFF or any other file format.
If you are unable to upload Scanned Copy of Passport or Passport Photo for Online Indian Visa Application (eVisa India), please contact our help desk via the contact form.
You don't need to make a scanned image with a scanner for your passport, you are free to use your phone, tablet, computer or a professional scanner or camera. The condition is that your passport is legible and clear.
This guide will guide you through the Indian Visa Passport Requirements and Indian Visa Passport Scanning Specifications. Regardless of the purpose of the visa, be it Indian e-Tourist Visa, Indian e-Medical Visa or Indian e-Business Visa, all these Indian Visa Online (eVisa India) applications require a scanned copy of your passport personal details page.